Mold Removal, Mold Remediation
Long Beach Island NJ
Since 1995 LBI
Absolutely Spotless, Inc. has worked with the people in Long Beach Island New Jersey, for over twenty five years. During this time we have been offering economically priced mold remediation, testing, inspection, and removal services. You will feel protected as Absolutely Spotless is fully insured for your protection. We have been nationally certified by MICRO and offer fast service to all of the towns along Long Beach Island New Jersey including:

Barnegat Light LBI, Beach Haven LBI, Beach Haven Crest LBI, Beach Haven Gardens LBI, Beach Haven Inlet LBI, Beach Haven Park LBI, Beach Haven Terrace LBI, Brant Beach LBI, Brighton Beach LBI, The Dunes LBI, Harvey Cedars LBI, Haven Beach LBI, High Bar Harbor LBI, Holgate LBI, Love Ladies LBI, North Beach LBI, North Beach Haven LBI, Peahala Park LBI, Ship Bottom LBI, South Beach Haven LBI, Spray Beach LBI, Surf City LBI.
Mold Inspection, Mold Testing
Long Beach Island NJ 08008 LBI
Mold inspection & testing services are a critical first step for us to impartially identify your unique set of problems. Absolutely Spotless, Inc. performs certified mold testing, removal, remediation, and inspection, services in Long Beach Island New Jersey, so that you and your family can rest easy knowing that your problems will be a thing of the past. With economical pricing and certified inspectors who follow EPA guidelines your mold inspection, testing, removal and remediation problems will be solved quickly and effectively. Whether you have simply discovered something that looks suspicious in your home or you are buying or selling your home, our dedicated mold inspection, testing, removal and remediation specialists can help. Do you feel sluggish at home? If so, mildew may be the cause. Call us not to find out why.

Serving Barnegat Light NJ, Beach Haven NJ, Beach Haven Crest NJ, Beach Haven Gardens NJ, Beach Haven Inlet NJ, Beach Haven Park NJ, Beach Haven Terrace NJ, Brant Beach NJ, Brighton Beach NJ, The Dunes NJ, Harvey Cedars NJ, Haven Beach NJ, High Bar Harbor NJ, Holgate NJ, Love Ladies NJ, North Beach NJ, North Beach Haven NJ, Peahala Park NJ, Ship Bottom NJ, South Beach Haven NJ, Spray Beach NJ, Surf City NJ.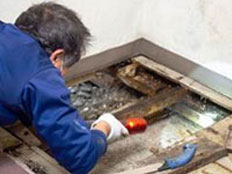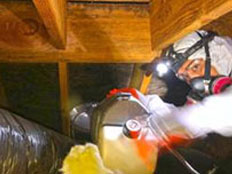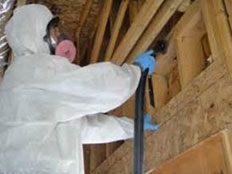 Mold Remediation, Mold Removal
Long Beach Island NJ 08008 LBI
Mold inspection, testing, removal, and remediation is a surreptitious practice that is best left to qualified specialists. The certified specialists of Absolutely Spotless, Inc. have the ability and the expertise to deliver a practical solution to your mildew issues in Long Beach Island New Jersey. We provide certified inspectors who will carefully evaluate your own unique set of circumstances and then furnish you with a down-to-earth plan that will solve your remediation problems fast. When finished with the removal activities, we will rebuild any of your damaged walls utilizing skilled craftsmen so you won't even remember we were here.
Mold Removal, Mold Testing, Mold Remediation,
Mold Inspection Long Beach Island NJ 08008 LBI
Call (609) 252-1976