Mold Removal, Mold Remediation
Bergen County NJ Since 1995
Serving Bergen County, Edgewater NJ, Ho-Ho-Kus NJ, Cresskill NJ, Midland Park NJ, Old Tappan NJ, Emerson NJ, Harrington Park NJ, Mahwah NJ, Elmwood Park NJ, Little Ferry NJ, Saddle River NJ, Bogota NJ, Fair Lawn NJ, Carlstadt NJ, New Milford NJ, River Edge NJ, Hasbrouck Heights NJ, Alpine NJ, Garfield NJ, Montvale NJ, Ridgefield NJ, Westwood NJ, Norwood NJ, Paramus NJ, Englewood NJ, Ridgewood NJ, Waldwick NJ, Closter NJ, Leonia NJ, River Vale NJ, Park Ridge NJ, Franklin Lakes NJ, Tenafly NJ, Woodcliff Lake NJ, South Hackensack NJ, Dumont NJ, Lyndhurst NJ, Fort Lee NJ, Oradell NJ, Washington NJ, Moonachie NJ, Hillsdale NJ, Ramsey NJ, Teterboro NJ, Northvale NJ, Rochelle Park NJ, Haworth NJ, Ridgefield Park NJ, Wyckoff NJ, Cliffside Park NJ, East Rutherford NJ, Radburn NJ, Upper Saddle River NJ, Glen Rock NJ, Palisades Park NJ, Wallington NJ, Demarest NJ, Lodi NJ, Bergenfield NJ, Rockleigh NJ, Fairview NJ, Oakland NJ, North Arlington NJ, Teaneck NJ, Englewood Cliffs NJ, Rutherford NJ, Hackensack NJ, Allendale NJ, Maywood NJ, Wood-Ridge NJ, Saddle Brook NJ, Bergen County.
Mold Inspection, Mold Testing
Bergen County NJ
At Absolutely Spotless, Inc. our goal is to provide you with cost effective remediation services without ever cutting any corners. The success to your project is a must, and we will never cut any corners along the road to the completion of any remediation project. Therefore, first thing that will be necessary prior to beginning your mold removal project is to start off with a mold inspection including testing. The reason being is that the contamination that has gone into the air of your Bergen County New Jersey, home is what can harm you. Therefore it is necessary to find out how bad this contamination is before we can set into place a plan that will effectively remove this from the air. Mold remediation is a complex process, however, gaining the proper information prior to the start will ensure your remediation will be a success. For your benefit we are fully insured and licensed, and nationally certified remediation contractors.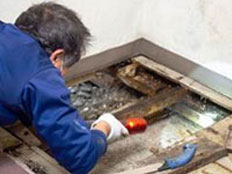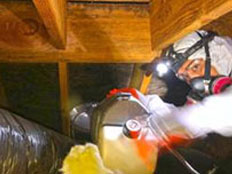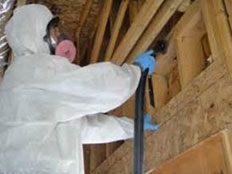 Mold Remediation, Mold Removal
Bergen County NJ
At the start of your mold removal project we will need to determine how much contamination exists. This is done at the mold inspection through testing. The mold testing results will help for us to be able to decide what steps will be needed to fix your contamination problems in your Bergen County New Jersey, home without risk of a relapse. You see air borne contamination is the dangerous part of the project. It is what causes negative health effects to the occupants in your home. Therefore the information we receive back from the laboratory is critical to the success of any mold remediation plan. Our goal before the start of your project is to return the air back to normal in your living environment as well as removing the physical contamination that you can visibly see.
Mold Testing, Mold Inspection, Mold Remediation,
Mold Removal, Bergen County New Jersey
We service all of the following Bergen County Towns: Englewood New Jersey, Harrington Park New Jersey, Dumont New Jersey, Midland Park New Jersey, Cliffside Park New Jersey, New Milford New Jersey, Waldwick New Jersey Edgewater New Jersey, Hillsdale New Jersey, Montvale New Jersey, Park Ridge New Jersey, Fairview New Jersey, River Vale New Jersey, Cresskill New Jersey, Little Ferry New Jersey, Palisades Park New Jersey, Haworth New Jersey, Alpine New Jersey, Franklin Lakes New Jersey, Westwood New Jersey, Leonia New Jersey, Englewood Cliffs New Jersey, Old Tappan New Jersey, Ridgefield Park New Jersey, Tenafly New Jersey, Wyckoff New Jersey, Fair Lawn New Jersey, Ramsey New Jersey, Woodcliff Lake New Jersey, Emerson New Jersey, Maywood New Jersey, Ridgefield New Jersey, Wallington New Jersey, Garfield New Jersey, Oradell New Jersey, Carlstadt New Jersey, Norwood New Jersey, River Edge New Jersey, Hackensack New Jersey, Saddle River New Jersey, Radburn New Jersey, Hasbrouck Heights New Jersey, Ridgewood New Jersey, Teaneck New Jersey, Rutherford New Jersey, Bergenfield New Jersey, Paramus New Jersey, Upper Saddle River New Jersey, Elmwood Park New Jersey, Lyndhurst New Jersey, Saddle Brook New Jersey, Oakland New Jersey, Closter New Jersey, Ho-Ho-Kus New Jersey, Wood-Ridge New Jersey, Demarest New Jersey, Lodi New Jersey, Rockleigh New Jersey, Northvale New Jersey, Glen Rock New Jersey, Teterboro New Jersey, Fort Lee New Jersey, North Arlington New Jersey, East Rutherford New Jersey, Rochelle Park New Jersey, Mahwah New Jersey, South Hackensack New Jersey, Allendale New Jersey, Moonachie New Jersey, Washington New Jersey, Bogota New Jersey, Bergen County.

Call (201) 265-1466
MONMOUTH COUNTY NJ WEBSITE
MONMOUTH COUNTY NJ WIKIPEDIA PAGE
MONMOUTH COUNTY NJ FACEBOOK PAGE
MONMOUTH COUNTY NJ CLERKS OFFICE
MONMOUTH COUNTY NJ LOCAL NEWS
MONMOUTH COUNTY NJ PARKS SYSTEM
BEST PLACES TO LIVE IN MONMOUTH COUNTY NJ
ASBURY PARK PRESS - MONMOUTH COUNTY NJ NEWS
US CENSUS DATA FOR MONMOUTH COUNTY NJ
MICRO CERTIFIED EXPERT