Mold Removal, Mold Remediation
Camden County NJ Since 1995
Serving Camden County NJ, Barclay-Kingston NJ, Cherry Hill NJ, Haddon Heights NJ, Winslow NJ, Bellmawr NJ, Golden Triangle NJ, Laurel Springs NJ, Brooklawn NJ, Sicklerville NJ, Stratford NJ, Ashland NJ, Erlton-Ellisburg NJ, Greentree NJ, Camden County NJ, Pine Valley NJ, Collingswood NJ, Gibbsboro NJ, Springdale NJ, Barrington NJ, Gloucester NJ, Haddonfield NJ, Atco NJ, Glendora NJ, Voorhees NJ, Echelon NJ, Albion NJ, Bellmawr NJ, Waterford NJ, Berlin NJ, Merchantville NJ, Somerdale NJ, Blackwood NJ, Haddon NJ, Camden County New Jersey.
Mold Inspection, Mold Testing
Camden County NJ
First it is necessary to begin the Camden County NJ mold removal remediation process by starting out with a thorough mold inspection & testing. The mold testing is needed to give us the information we will need to correct the contamination in the air you are breathing in your Camden County New Jersey, home. Additionally, the testing will tell us just how toxic a situation we will have to deal with during your Camden County NJ mold removal remediation project. With this knowledge we will be able to set up the appropriate containment measures so you will not have to worry about cross contamination occurring during the course of your remediation project. Our goal is to keep your house safe both during and after the removal and remediation project is complete.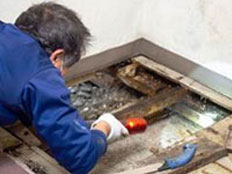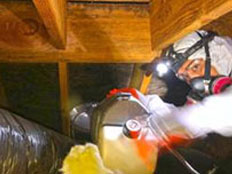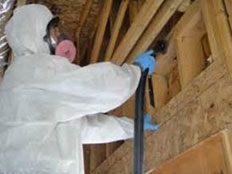 Mold Remediation, Mold Removal
Camden County NJ
Before the beginning of a Camden County NJ mold removal remediation project we will need to gather some very important information. First we will need to conduct mold testing during the initial inspection. This testing will help guide us as to what steps will be necessary to correct your mold problem in its entirety. Once we gather this information we will be able to institute an effective mold remediation plan for your Camden County New Jersey, home. The success of your project will depend on the diligence of your inspector. At Absolutely Spotless, Inc. we always aim to leave no stone un-turned during the inspection & testing stage as we do not want any surprises later on.
Mold Testing, Mold Inspection, Mold Remediation,
Mold Removal, Camden County New Jersey
We service all of the following Camden County New Jersey Towns: Cherry Hill New Jersey, Voorhees New Jersey, Brooklawn New Jersey, Haddon Heights New Jersey, Echelon New Jersey, Atco New Jersey, Bellmawr New Jersey, Laurel Springs New Jersey, Springdale New Jersey, Barclay-Kingston New Jersey, Greentree New Jersey, Haddonfield New Jersey, Stratford New Jersey, Glendora New Jersey, Blackwood New Jersey, Golden Triangle New Jersey, Bellmawr New Jersey, Sicklerville New Jersey, Camden County NJ, Haddon New Jersey, Barrington New Jersey, Winslow New Jersey, Collingswood New Jersey, Waterford New Jersey, Pine Valley New Jersey, Ashland New Jersey, Merchantville New Jersey, Gloucester New Jersey, Berlin New Jersey, Somerdale New Jersey, Erlton-Ellisburg New Jersey, Gibbsboro New Jersey, Albion New Jersey, Camden County NJ.

Call (856) 267-3533