Mold Removal, Mold Remediation
Hunterdon County NJ Since 1995
Serving Hunterdon County NJ, Flemington NJ Milford NJ, East Amwell NJ Califon NJ Oldwick NJ Raritan NJ, Whitehouse Station NJ, Alexandria NJ, Delaware NJ, Lambertville NJ, Pottersville NJ, Annandale NJ, Lebanon NJ, Bethlehem NJ, High Bridge NJ, Tewksbury NJ, Ringoes NJ, Holland NJ, Bloomsbury NJ, Glen Gardner NJ, West Amwell NJ, Clinton NJ, Franklin NJ, Readington NJ, Frenchtown NJ, Hampton NJ, Kingwood NJ, Pittstown NJ, Stockton NJ, Three Bridges NJ, White House NJ, Hunterdon County New Jersey.
Mold Inspection, Mold Testing
Hunterdon County NJ
Licensed and insured for the past twenty five years, Absolutely Spotless, Inc. has been delivering relatively inexpensive, mold inspection, remediation, removal, & testing solutions in Hunterdon County New Jersey. Mildew often causes severe destruction to a property and can cause a full array of health concerns. Because of this, we always have a well versed representative to handle your concerns. Members of the Better Business Bureau and licensed contractors, we provide prompt service to New Jersey residents and are fully certified.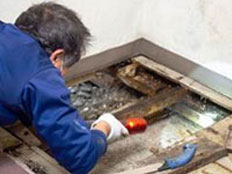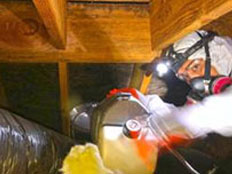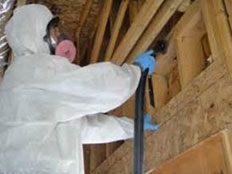 Mold Remediation, Mold Removal
Hunterdon County NJ
Many things will need to happen before starting on a mold removal project. From the onset, a mold testing along with a detailed inspection will enable us to decide what course of action will need to take place before jumping into mold remediation. The results to the testing will help critical in the determination of what steps should take place during going forward with your mold remediation project in Hunterdon County New Jersey. It is important that we leave no stone unturned and leave you with a safe home to live in when we are through.
Mold Removal, Mold Testing, Mold Inspection,
Mold Remediation, Hunterdon County New Jersey
We service all of the following Hunterdon County New Jersey Towns: East Amwell New Jersey, Califon New Jersey, Lambertville New Jersey, Raritan New Jersey, Glen Gardner New Jersey, West Amwell New Jersey, Clinton New Jersey, Kingwood New Jersey, Pittstown New Jersey, Ringoes New Jersey, Tewksbury New Jersey, Annandale New Jersey, Flemington New Jersey, Lebanon New Jersey, Pottersville New Jersey, Hampton New Jersey, Bethlehem New Jersey, High Bridge New Jersey, Alexandria New Jersey, Three Bridges New Jersey, Franklin New Jersey, Oldwick New Jersey, Holland New Jersey, Bloomsbury New Jersey, Whitehouse Station New Jersey, Milford New Jersey, Frenchtown New Jersey, Readington New Jersey, Delaware New Jersey, White House New Jersey, Stockton New Jersey, Hunterdon County NJ.

Call (908) 766-1477 (609) 252-1976