Mold Removal, Mold Remediation
Mercer County NJ Since 1995
Serving Mercer County NJ, Hamilton Square NJ, Mercerville NJ, Titusville NJ, East Windsor NJ, Hamilton NJ, Lawrenceville NJ, Pennington NJ, Twin Rivers NJ, Ewing NJ, Hopewell NJ, White Horse NJ, Robbinsville NJ, Yardville NJ, Kingston NJ, West Windsor NJ, Hightstown NJ, Princeton NJ, Lawrence NJ, Groveville NJ, Princeton Junction NJ, Mercer County New Jersey.
Mold Inspection, Mold Testing
Mercer County NJ
Licensed, insured and for the past twenty years, Absolutely Spotless, Inc. has been delivering relatively inexpensive, mold testing, remediation, inspection, & removal, solutions in Mercer County New Jersey. Mildew often causes severe destruction to a property and air quality issues can make you and the members of your family sick. Because of this we always have a well versed representative in the office available to address your concerns. Additionally, we are members of the Better Business Bureau and fully licensed contractors. We also are proud to be providing prompt service to the entire state and are fully certified remediation contractors.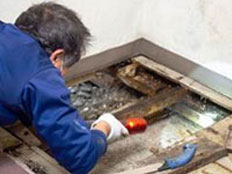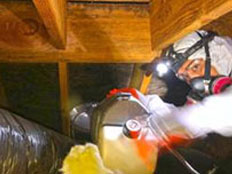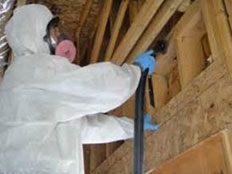 Mold Remediation, Mold Removal
Mercer County NJ
Many things will need to happen before starting on a mold removal project. From the onset, a mold inspection and testing will enable us to decide what course of action will need to take place before jumping into any of the remediation activities. The air in your home may or may not be contaminated and we will need to know what types of contamination you have as well as how high the levels are. Once your inspector receives the test results back from the lab he will be able to determine what steps should take place during your own unique mold remediation project in your Mercer County New Jersey home.
Mold Removal, Mold Testing, Mold Inspection,
Mold Remediation, Mercer County New Jersey
We service all of the following Mercer County New Jersey Towns: Hopewell New Jersey, Princeton New Jersey, Pennington New Jersey, Mercerville New Jersey, Hamilton Square New Jersey, West Windsor New Jersey, Princeton Junction New Jersey, Titusville New Jersey, Hightstown New Jersey, Lawrenceville New Jersey, Robbinsville New Jersey, Kingston New Jersey, Hamilton New Jersey, East Windsor New Jersey, White Horse New Jersey, Ewing New Jersey, Yardville New Jersey, Twin Rivers New Jersey, Groveville New Jersey, Lawrence New Jersey, Mercer County NJ.

Call (609) 252-1976