Mold Removal, Mold Remediation
Morris County NJ Since 1995
Serving Morris County NJ, Boonton NJ, Lincoln Park NJ, Denville NJ, Morristown NJ, Ledgewood NJ, Parsippany-Troy Hills NJ, East Hanover NJ, Madison NJ, Randolph, NJ, Morris Plains NJ, Butler NJ, Florham Park NJ, Pequannock NJ, White Meadow Lake NJ, Succasunna NJ, Montville NJ, Mount Olive, Dover NJ, Rockaway NJ, Chatham NJ, Mount Arlington NJ, Riverdale NJ, Kinnelon NJ, Mountain Lakes NJ, Succasunna-Kenvil NJ, Chester NJ, Mendham NJ, Long Valley NJ, Parsippany NJ, Morris County New Jersey.
Mold Inspection, Mold Testing
Morris County NJ
A major procedure in approaching your mold removal issues is to first conduct a very thorough mold inspection & testing. This mold testing is done so we can fully understand the scope of work necessary to get your Morris County New Jersey, home back in order. We only use a certified AIHA laboratory to analyze the results and we follow IICRC S520 standards for mold remediation so you and your family can rest assured that you are receiving the most accurate lab results and the best available service.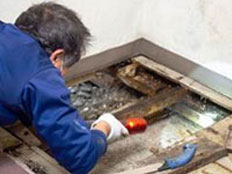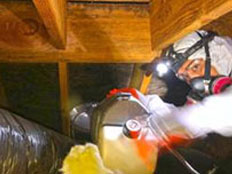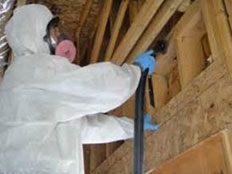 Mold Remediation, Mold Removal
Morris County NJ
Mold removal is a very touchy process that is best handled by a professional. The experts at Absolutely Spotless, Inc. have the understanding and insight to afford a manageable resolution to your contamination worries in Morris County New Jersey. We offer reconstructive service with professional builders who will satisfy even the most critical homeowners. Our proficient experts will carefully contemplate your exact situation and provide a down-to-earth solution that will have your house back in order fast.
Mold Testing, Mold Inspection, Mold Remediation,
Mold Removal, Morris County New Jersey
We service all of the following Morris County New Jersey Towns: Morris Plains New Jersey, Florham Park New Jersey, Montville New Jersey, Morristown New Jersey, East Hanover New Jersey, Ledgewood New Jersey, Mendham Township New Jersey, Succasunna-Kenvil New Jersey, Randolph, New Jersey, Long Valley New Jersey, Riverdale New Jersey, Kinnelon New Jersey, Dover New Jersey, White Meadow Lake New Jersey, Madison New Jersey, Pequannock New Jersey, Parsippany New Jersey, Succasunna New Jersey, Butler New Jersey, Rockaway New Jersey, Boonton New Jersey, Mountain Lakes New Jersey, Chester New Jersey, Parsippany-Troy Hills New Jersey, Roxbury New Jersey, Chatham New Jersey, Lincoln Park New Jersey, Mendham New Jersey, Denville New Jersey, Mount Arlington New Jersey, Morris County NJ.

Call (908) 766-1477