Mold Removal, Mold Remediation
Ocean County NJ Since 1995
Serving Ocean County NJ, Brick NJ, Bricktown NJ, Toms River NJ, Point Pleasant NJ, Point Pleasant Beach NJ, Jackson NJ, Jackson Mills NJ, Manchester NJ, Lavallette NJ, Mantaloking NJ, Bay Head NJ, Beach Haven West NJ, Beach Haven NJ, North Beach Haven NJ, Seaside Heights NJ, Leisure Knoll NJ, Leisure Village NJ, Leisure Village East NJ, Leisure Village West NJ, Vista Center NJ, Cedar Glen Lakes NJ, Cedar Glen West NJ, Crestwood Village NJ, Holiday City South NJ, Holiday City Berkeley NJ, Holiday Heights NJ, Pine Ridge at Crestwood NJ, Berkeley NJ, Harvey Cedars NJ, Long Beach NJ, Loveladies NJ, Island Heights NJ, Mystic Island NJ, Chadwick Beach NJ, Surf City NJ, Barnegat NJ, Barnegat Light NJ, West Creek NJ, New Egypt NJ, Seaside Park NJ, Silver Ridge NJ, Point Pleasant Beach NJ, Whiting NJ, Lacey NJ, Lakewood NJ, Little Egg Harbor NJ, Plumsted NJ, Stafford NJ, Ocean Gate NJ, Beachwood NJ, Lanoka Harbor NJ, Bayville NJ, Silverton NJ, Pine Beach NJ, Ship Bottom NJ, Tuckerton NJ, Lakehurst NJ, Cassville NJ, Forked River NJ, Manahawkin NJ, Waretown NJ, Eagleswood NJ, Adamston NJ, Whitesville NJ, Ocean County New Jersey.
Mold Inspection, Mold Testing
Ocean County NJ
The mold removal process must always start with a detailed mold inspection and testing. The reason being that mold testing will inform us of how much airborne contamination is in the air you are breathing in your Ocean County New Jersey, home. We need to know this to determine how long air scrubbers will need to run during your particular mold remediation project. Airborne contamination in the air is what makes you and your family members sick and removing this contamination is necessary to ensure that you have a healthy living environment.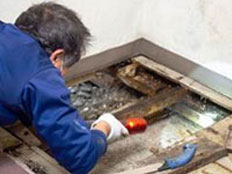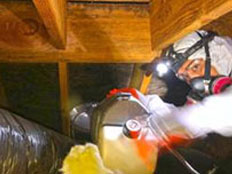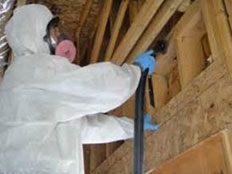 Mold Remediation, Mold Removal
Ocean County NJ
Many processes must be performed before to the onset of a mold removal project. First it is important to start off with a thorough mold inspection which includes mold testing. This is done so we can gain an understanding of how badly contaminated the air in your home is at present. Once we have this information we can develop an effective mold remediation game plan for your unique situation in your Ocean County New Jersey, home. For your added protection we are fully insured, licensed remediation contractors, nationally certified through (MICRO) and licensed by the Division of Consumer Affairs. These credentials are important to the success of your remediation as it has provided our staff with the knowledge that is necessary to successfully remediate contamination from your home and make your living environment safe for you and your loved ones.
Mold Testing, Mold Inspection, Mold Remediation,
Mold Removal, Ocean County New Jersey
We service all of the following Ocean County New Jersey Towns: Brick, New Jersey, Lavallette New Jersey, Jackson New Jersey, Lacey New Jersey, Lakewood New Jersey, Toms River New Jersey, Bay Head New Jersey, Point Pleasant New Jersey, Point Pleasant Beach New Jersey, Manchester New Jersey, Beach Haven New Jersey, Lanoka Harbor New Jersey, Silverton New Jersey, Little Egg Harbor New Jersey, Stafford New Jersey, Mantaloking New Jersey, Bayville New Jersey, Forked River New Jersey, Beach Haven West New Jersey, Tuckerton New Jersey, Seaside Heights New Jersey, Manahawkin New Jersey, Loveladies New Jersey, Silver Ridge New Jersey, West Creek New Jersey, Whiting New Jersey, Point Pleasant Beach New Jersey, Eagleswood New Jersey, Leisure Village East New Jersey, Leisure Village New Jersey, Leisure Village West New Jersey, Pine Ridge at Crestwood New Jersey, Bricktown New Jersey, Berkeley New Jersey, Chadwick Beach New Jersey, Harvey Cedars New Jersey, Lakehurst New Jersey, Holiday City Berkeley New Jersey, North Beach Haven New Jersey, Jackson Mills New Jersey, New Egypt New Jersey, Whitesville New Jersey, Leisure Knoll New Jersey, Crestwood Village New Jersey, Holiday City South New Jersey, Holiday Heights New Jersey, Barnegat New Jersey, Barnegat Light New Jersey, Seaside Park New Jersey, Long Beach New Jersey, Plumsted New Jersey, Ocean Gate New Jersey, Beachwood New Jersey, Pine Beach New Jersey, Ship Bottom New Jersey, Cedar Glen Lakes New Jersey, Cedar Glen West New Jersey, Waretown New Jersey, Vista Center New Jersey, Adamston New Jersey, Surf City New Jersey, Island Heights New Jersey, Cassville New Jersey, Mystic Island New Jersey, Ocean County NJ.

Call (732) 431-9099 (609) 252-1976