Mold Removal, Mold Remediation
Passaic County NJ Since 1995
Serving Passaic County NJ, West Milford NJ, Little Falls NJ, Totowa NJ, Clifton NJ, Passaic NJ, Preakness NJ, Wayne NJ, Bloomingdale NJ, Haledon NJ, Ringwood NJ, West Milford Township NJ, Oak Ridge NJ, Wanaque NJ, Hawthorne NJ, North Haledon NJ, Pompton Lakes NJ, Woodland Park NJ, Haskell NJ, Pines Lake NJ, Packanack Lake NJ, Macopin NJ, Wayne Township NJ, Prospect Park NJ, Little Falls Township NJ, Newfoundland NJ, Passaic County New Jersey.
Mold Inspection, Mold Testing
Passaic County NJ
We are New Jersey's leader in mold remediation, removal, inspection and testing. Our company has aided the homeowners in Passaic County New Jersey, since 1995. In addition, we have full insurance coverage, are licensed contractors, certified through the mold testing, inspection, and remediation organization & licensed with the Division of Consumer Affairs. These credentials are important as you do not want to hire a company to perform such an important task without first verifying their qualifications. The success of your project will depend on the competence of the company you hire.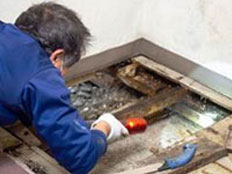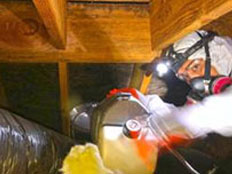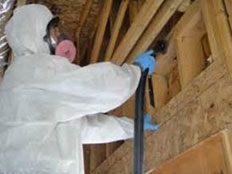 Mold Remediation, Mold Removal
Passaic County NJ
Much investigation will need to be done before starting a successful mold removal project. At first a mold inspection and testing will help us see how much contamination is present. Then, we will have to evaluate the laboratory test report as well as the visual findings before we can create a mold remediation protocol that'll turn out to be a successful in your Passaic County NJ, Home. It is never a good idea to jump into a remediation project before first doing our due diligence in finding out the cause of your problems as well as the extent of the damage.
Mold Testing, Mold Inspection, Mold Remediation,
Mold Removal, Passaic County New Jersey
We service all of the following Passaic County New Jersey Towns: Pompton Lakes New Jersey, West Milford Township New Jersey, Bloomingdale New Jersey, Passaic New Jersey, Totowa New Jersey, Hawthorne New Jersey, Wayne New Jersey, Packanack Lake New Jersey, West Milford New Jersey, Little Falls New Jersey, Macopin New Jersey, Pines Lake New Jersey, Wanaque New Jersey, Clifton New Jersey, Ringwood New Jersey, Preakness New Jersey, Haledon New Jersey, Newfoundland New Jersey, Woodland Park New Jersey, Oak Ridge New Jersey, North Haledon New Jersey, Little Falls Township New Jersey, Haskell New Jersey, Wayne Township New Jersey, Prospect Park New Jersey, Passaic County NJ.

Call (973) 635-0068