Mold Removal, Mold Remediation
Warren County NJ Since 1995
Serving Warren County NJ, Great Meadows NJ, Blairstown NJ, Port Murray NJ, Independence NJ, Asbury NJ, Harmony NJ, Washington NJ, Phillipsburg NJ, Lopatcong NJ, Hackettstown NJ, Greenwich NJ, Beattystown NJ, Franklin NJ, Alpha NJ, Pohatcong NJ, Hardwick NJ, Belvidere NJ, Stewartsville NJ, Allamuchy NJ, Hope NJ, Columbia NJ, Great Meadows-Vienna NJ, Oxford NJ, Freinghuysen NJ, Delaware NJ, Mansfield NJ, Knowlton NJ, Johnsonburg NJ, Brass Castle NJ, Liberty NJ, Port Colden NJ, White NJ, Warren County New Jersey.
Mold Inspection, Mold Testing
Warren County NJ
It is important to begin the mold remediation process with a thorough mold inspection and testing as part of the process. The reason for the importance of the testing is to discover how much airborne contamination exists in your Warren County New Jersey, home. Knowing this will enable us to determine how much air scrubbing will need to take place over the course of your mold removal project. This is important as we need to remove the contamination that is in the air as well as the contaminants that you can see. Airborne contamination can make everyone in your home sick and is the most dangerous aspect of any remediation project.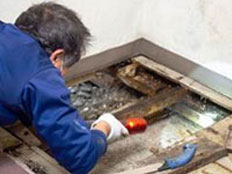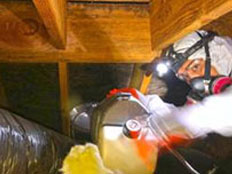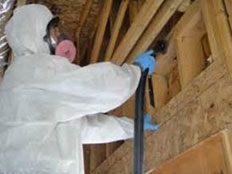 Mold Remediation, Mold Removal
Warren County NJ
A lot of things need to be done prior to the onset of a mold remediation project. First it'll be necessary to perform a mold testing at the initial inspection. This is done so we can understand how much contamination will need to be removed over the course of your mold removal job. When we gain this knowledge through the testing we can successfully develop a mold remediation plan that'll be a success in your Warren County New Jersey, home. Additionally, we need to determine the cause of the contamination. Once the problem that has caused your damage has been fixed we can then proceed with the remediation part of the job.
Mold Testing, Mold Inspection, Mold Remediation,
Mold Removal, Warren County New Jersey
We service all of the following Warren County New Jersey Towns: Hope New Jersey, Blairstown New Jersey, Franklin New Jersey, Independence New Jersey, Alpha New Jersey, Phillipsburg New Jersey, Washington New Jersey, Hardwick New Jersey, Brass Castle New Jersey, Port Colden New Jersey, Allamuchy New Jersey, Great Meadows-Vienna New Jersey, Liberty New Jersey, Port Murray New Jersey, Hackettstown New Jersey, Beattystown New Jersey, Great Meadows New Jersey, Stewartsville New Jersey, Asbury New Jersey, Delaware New Jersey, Knowlton New Jersey, Mansfield New Jersey, Pohatcong New Jersey, Columbia New Jersey, Greenwich New Jersey, Oxford New Jersey, Johnsonburg New Jersey, Freinghuysen New Jersey, Lopatcong New Jersey, Belvidere New Jersey, Harmony New Jersey, White New Jersey, New Jersey, Warren County NJ.

Call (908) 766-1477