Mold Removal, Mold Remediation
Monmouth County NJ Since 1995
Serving Monmouth County NJ, Colts Neck Township NJ, Ocean Township NJ, Neptune Township NJ, Holmdel Township NJ, Marlboro Township NJ, Howell Township NJ, Avon Township NJ, Shrewsbury Township NJ, Wall Township NJ, Freehold Township NJ, Middletown Township NJ, Hazlet Township NJ, Upper Freehold Township NJ, Millstone Township NJ, Manalapan Township NJ, Monmouth County New Jersey.
Mold Inspection, Mold Testing
Monmouth County NJ
Absolutely Spotless, Inc. has been known as the go to source for your mold inspection, removal, testing & remediation needs in Monmouth County New Jersey, since the 1990's. Licensed with the Division of Consumer Affairs, and registered with the BBB, we have full insurance coverage and are certified with MICRO in mold testing, inspection, removal and remediation.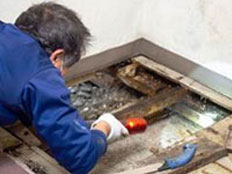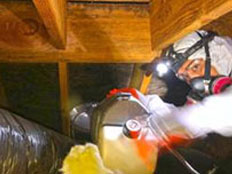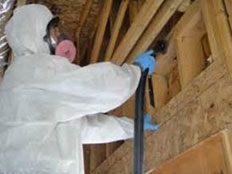 Mold Remediation, Mold Removal
Monmouth County NJ
Much work will need to take place before we can start a mold removal project. At the beginning a mold inspection and testing will need to take place so we can gain an understanding of how bad the contamination is in your Monmouth County New Jersey, home. Then, after deciding what physically needs to take place during your own unique mold remediation project we will then begin the remediation activities. It's critical to first understand why your problem exists before attempting to fix it.
Mold Testing, Mold Inspection, Mold Remediation, Mold Removal,
Water Damage, Flood Damage Monmouth County New Jersey
We service all of the following Monmouth County New Jersey Townships: Middletown Township New Jersey, Neptune Township New Jersey, Manalapan Township New Jersey, Colts Neck Township New Jersey, Avon Township New Jersey, Wall Township New Jersey, Marlboro Township New Jersey, Shrewsbury Township New Jersey, Freehold Township New Jersey, Ocean Township New Jersey, Howell Township New Jersey, Millstone Township New Jersey, Upper Freehold Township New Jersey, Holmdel Township New Jersey, Hazlet Township New Jersey, Monmouth County NJ.

Call (732) 431-9099
MONMOUTH COUNTY NJ WEBSITE
MONMOUTH COUNTY NJ WIKIPEDIA PAGE
MONMOUTH COUNTY NJ FACEBOOK PAGE
MONMOUTH COUNTY NJ CLERKS OFFICE
MONMOUTH COUNTY NJ LOCAL NEWS
MONMOUTH COUNTY NJ PARKS SYSTEM
BEST PLACES TO LIVE IN MONMOUTH COUNTY NJ
ASBURY PARK PRESS - MONMOUTH COUNTY NJ NEWS
US CENSUS DATA FOR MONMOUTH COUNTY NJ
MICRO CERTIFIED EXPERT